Giuliano Mauri And Art In The Mountains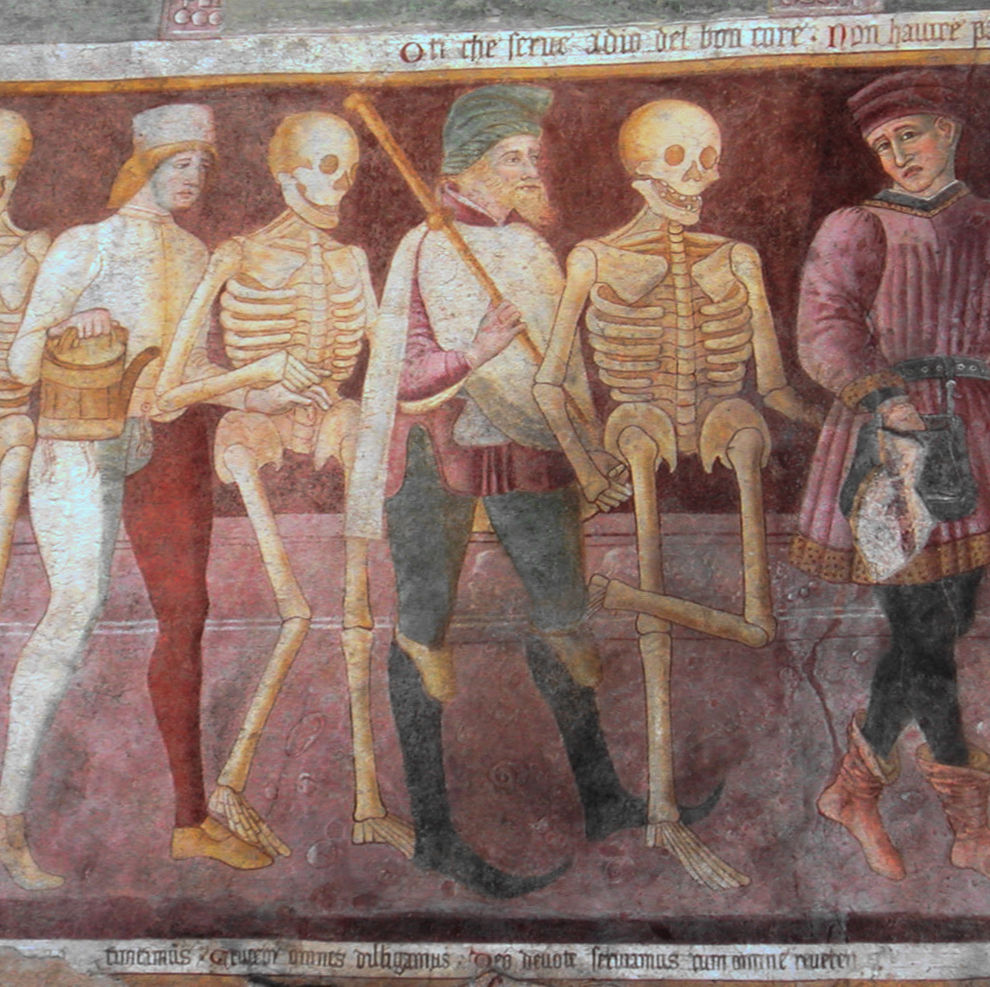 Peculiarities: discovering the vegetable Cathedral of the Orobie park discovering the beautiful Clusone
Focus: Orobie Park, Clusone
The tour begins with a visit to the delightful medieval town of Clusone included in the list of orange flags of the Italian Touring Club as one of the most beautiful villages in Italy and famous throughout Europe for its Macabre dance.
Thanks to the narration of the guide, we will discover the meanings of this great fresco placed outside the Oratorio dei Disciplini in Clusone.
After the visit the group will go into the narrow streets of the town to savor its medieval charm and to visit its monuments: the grandiose parish church with works by Cifrondi and the Fantoni, the medieval churches, the town hall with the planetary clock, without neglecting the joys of the table (food is also culture!).
In the afternoon we will then move to Oltreilcolle to see how Giuliano Mauri interpreted the spirit of the place with the creation of one of his plant cathedrals.
Enveloped by the suggestive mountain landscape, in the heart of the Orobie park where rare and spectacular blooms of unexpected and surprising beauty and unsurpassed botanical value are added to the grandeur of the landscape, along the flower path.
QUOTATION GROUPS ( al least. 20 pax)
Quotation per person: 50,00 €
Private quotation on requesti